 
Samsung Galaxy A5 2017 Gold Sand
- Résistant à l'eau et à la poussière
- Une autonomie impressionnante
-
Appareil photo 16 mégapixels
L'héritage du design Samsung
Résistants à l'eau* comme à la poussière et disponibles en 4 couleurs, les Galaxy A 2017 offrent tout l'héritage du design Samsung. Un appareil photo nouvelle génération est disponible à l'arrière comme à l'avant pour des clichés encore plus nets. Et pour profiter au maximum de vos meilleurs moments, vous pourrez compter sur leur autonomie longue durée et sur leur port microSD jusqu'à 256 Go**.
*Résistant à l'eau selon la norme IP68. **Carte microSD vendue séparément.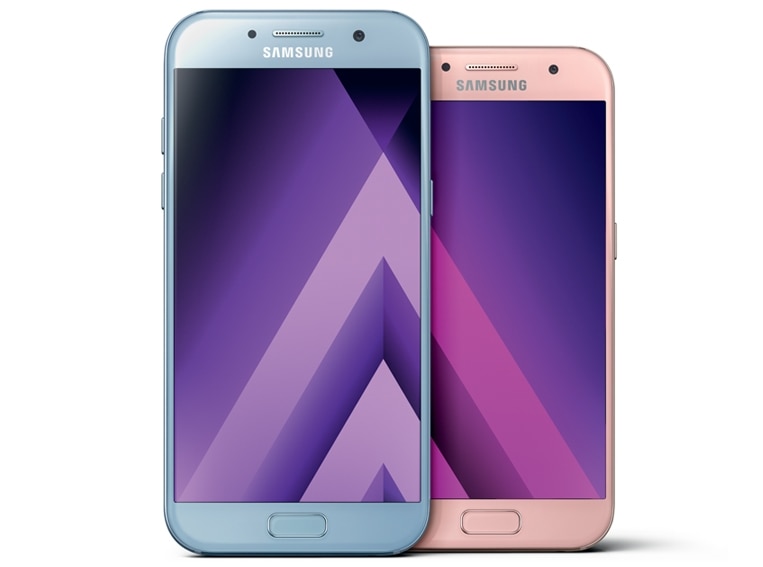 Un design encore plus soigné
Le Galaxy A5 2017 propose un design encore plus abouti que son prédécesseur. Il est agréable à tenir en main grâce aux bords incurvés au dos de l'appareil et son écran de 5,2 pouces vous offre un confort de lecture optimal. Son appareil photo est désormais totalement intégré au dos du mobile pour un design parfaitement lisse.


Quatre couleurs, une identité
Le Galaxy A5 2017 est disponible au lancement en quatre coloris élégants : noir, or, rose et bleu pour tous les goûts et pour chaque personnalité.
Various color options for the Galaxy A5 (2017).

Noir

Various color options for the Galaxy A5 (2017).

Or

Various color options for the Galaxy A5 (2017).

Rose

Various color options for the Galaxy A5 (2017).

Bleu
Appareil photo 16 mégapixels
Mettez en valeur les plus beaux détails de vos clichés grâce à l'appareil photo 16 mégapixels du Galaxy A5 2017. Avec son autofocus rapide, vous pourrez capturer la scène de votre choix à toute vitesse.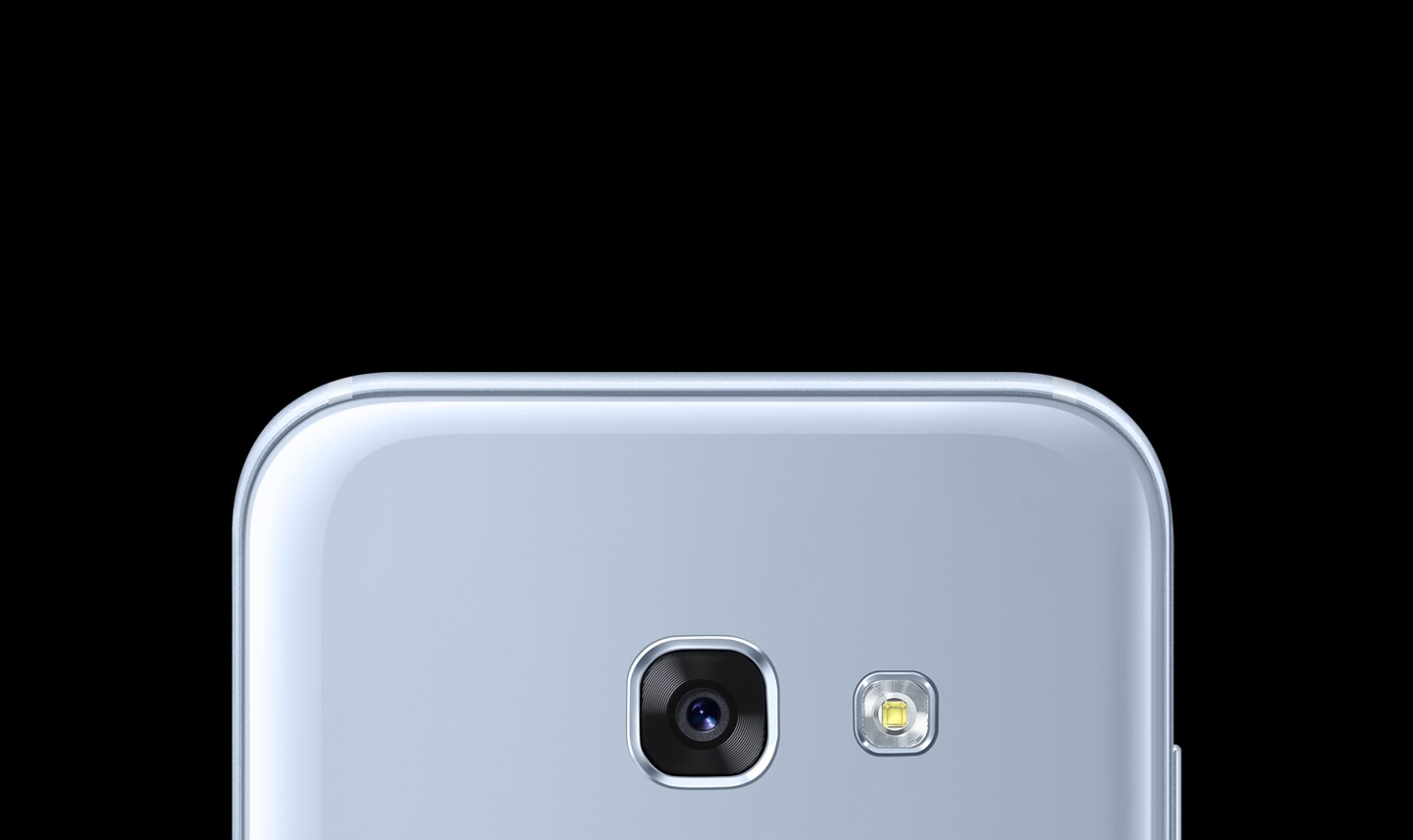 Parfait pour les selfies
Le Galaxy A5 2017 dispose d'un appareil photo frontal de 16 mégapixels, une première dans l'univers Galaxy. Il vous permet de prendre des selfies encore plus nets! Et aucun problème pour prendre la photo : vous pouvez déplacer le déclencheur n'importe où sur l'écran pour prendre votre photo facilement !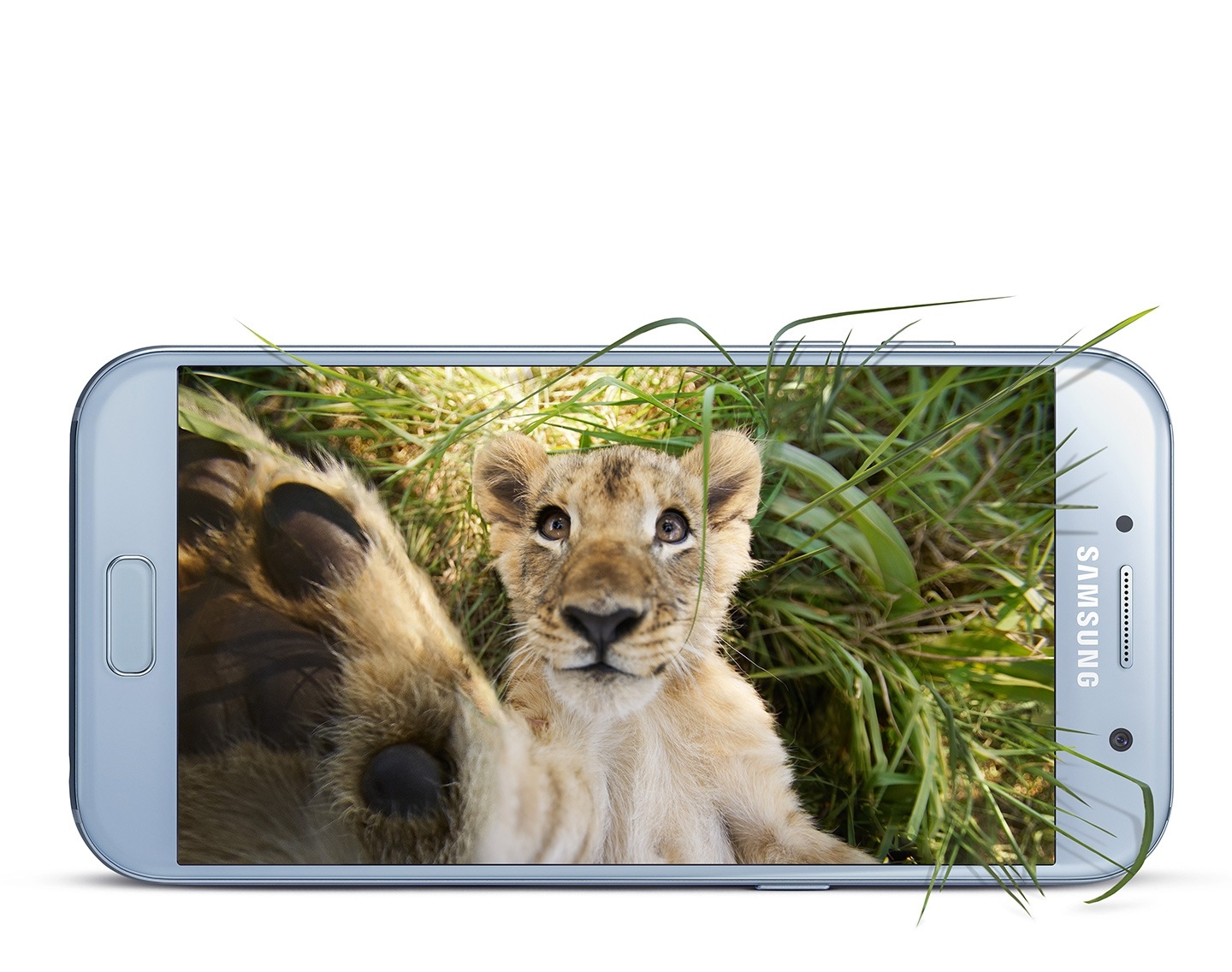 Résistant à l'eau et à la poussière
Samsung démocratise la résistance à l'eau pour tous. Profitez d'un smartphone résistant à l'eau sans aucun compromis sur le design grâce à la norme IP68* !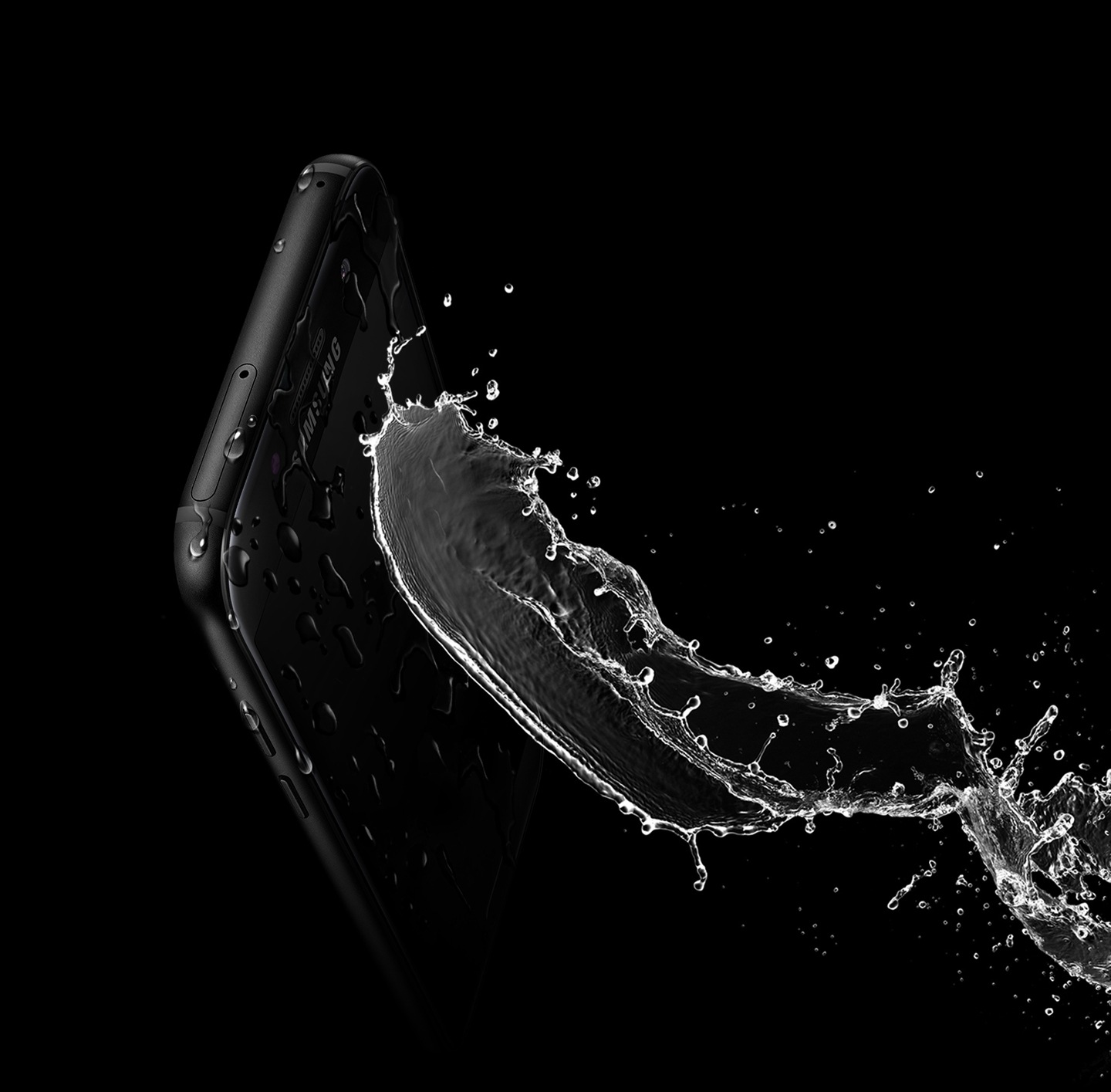 IP68
*Peut être immergé dans 1,5 mètres d'eau, jusqu'à 30 minutes.
Une autonomie longue durée
L'autonomie des Galaxy A est soulignée par les spécialistes depuis plusieurs années. Profitez d'un smartphone capable de vous offrir des dizaines d'heures de liberté ! Et grâce à la charge rapide, bénéficiez de 50% de batterie après 30 minutes de charge* !
* Le temps de charge peut varier selon les conditions.
Un stockage immense
Le Galaxy A5 2017 est désormais disponible avec 32 Go de stockage*. Encore mieux, grâce à son port microSD, stockez jusqu'à 256 Go de contenus supplémentaires** si vous le désirez.
*La mémoire de stockage est en partie utilisée pour le système d'exploitation et les contenus préchargés. **Carte microSD vendue séparément.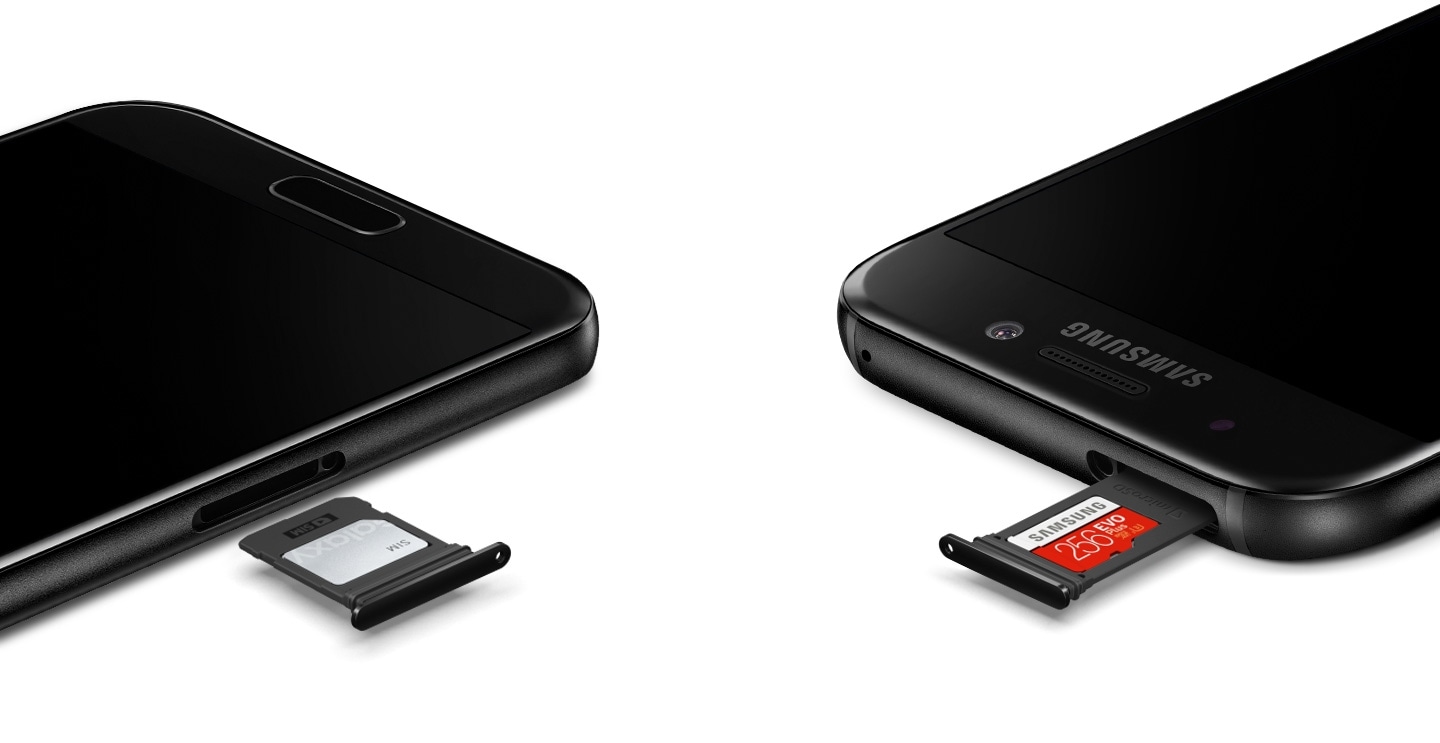 Always On Display
Avec Always on Display, vous pouvez faire apparaître l'heure, vos notifications ou votre calendrier même lorsque votre écran est éteint. Accédez aux informations essentielles d'un coup d'œil.
Sécurisez vos données
Grâce au Dossier Sécurisé, conservez vos données sensibles (photos, notes, applications ...) dans un dossier spécial accessible par mot de passe ou par empreinte digitale.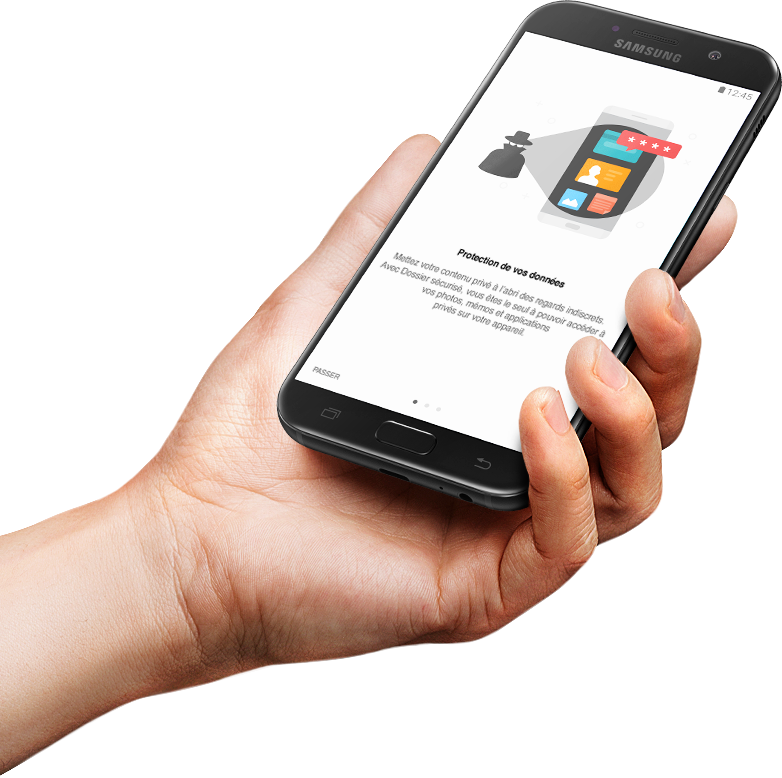 Découvrez Samsung Cloud
Avec Smart Switch, transférez facilement vos données depuis votre ancien smartphone. Avec Samsung Cloud, vous bénéficiez même de 15 Go de stockage gratuit pour stocker toutes vos données si vous le désirez.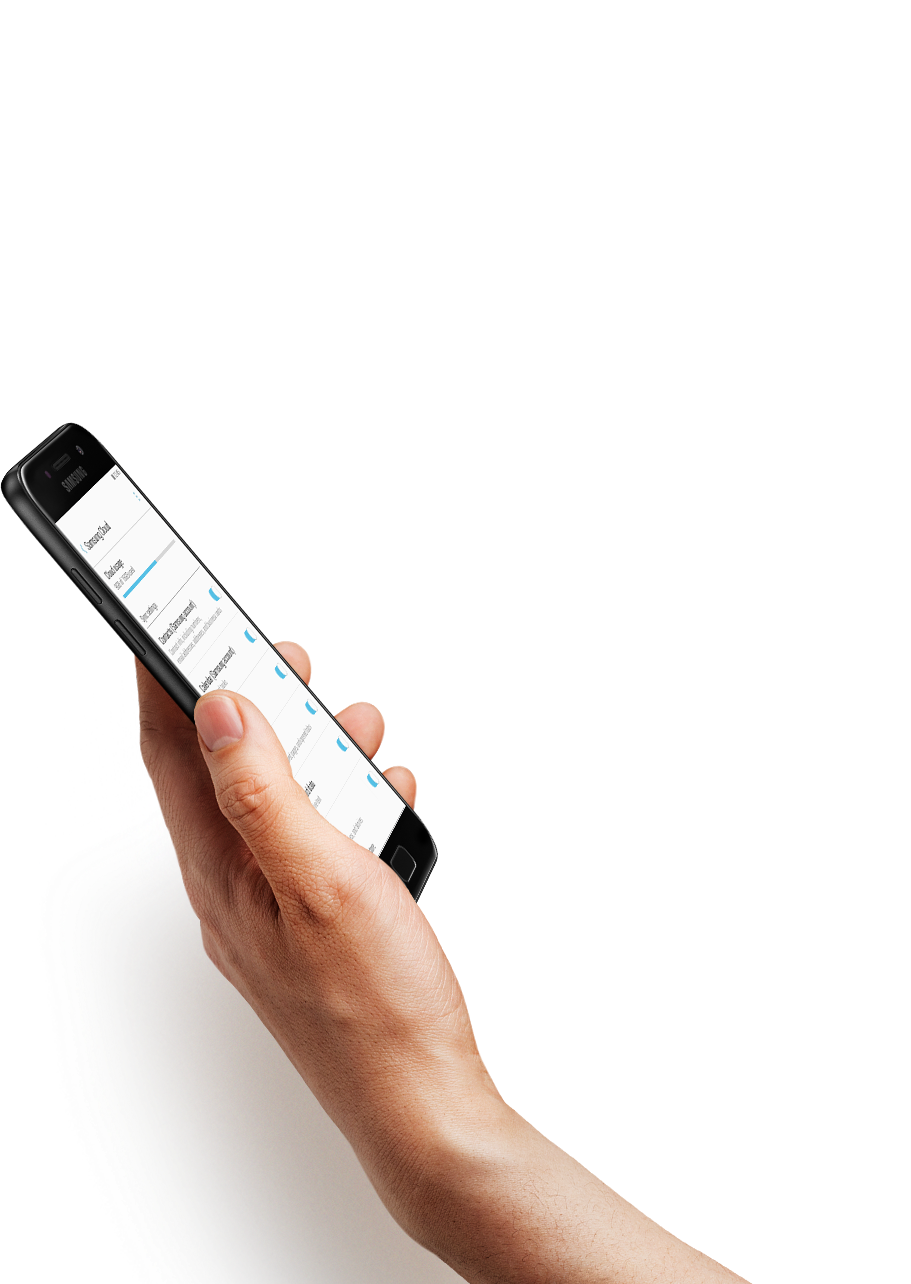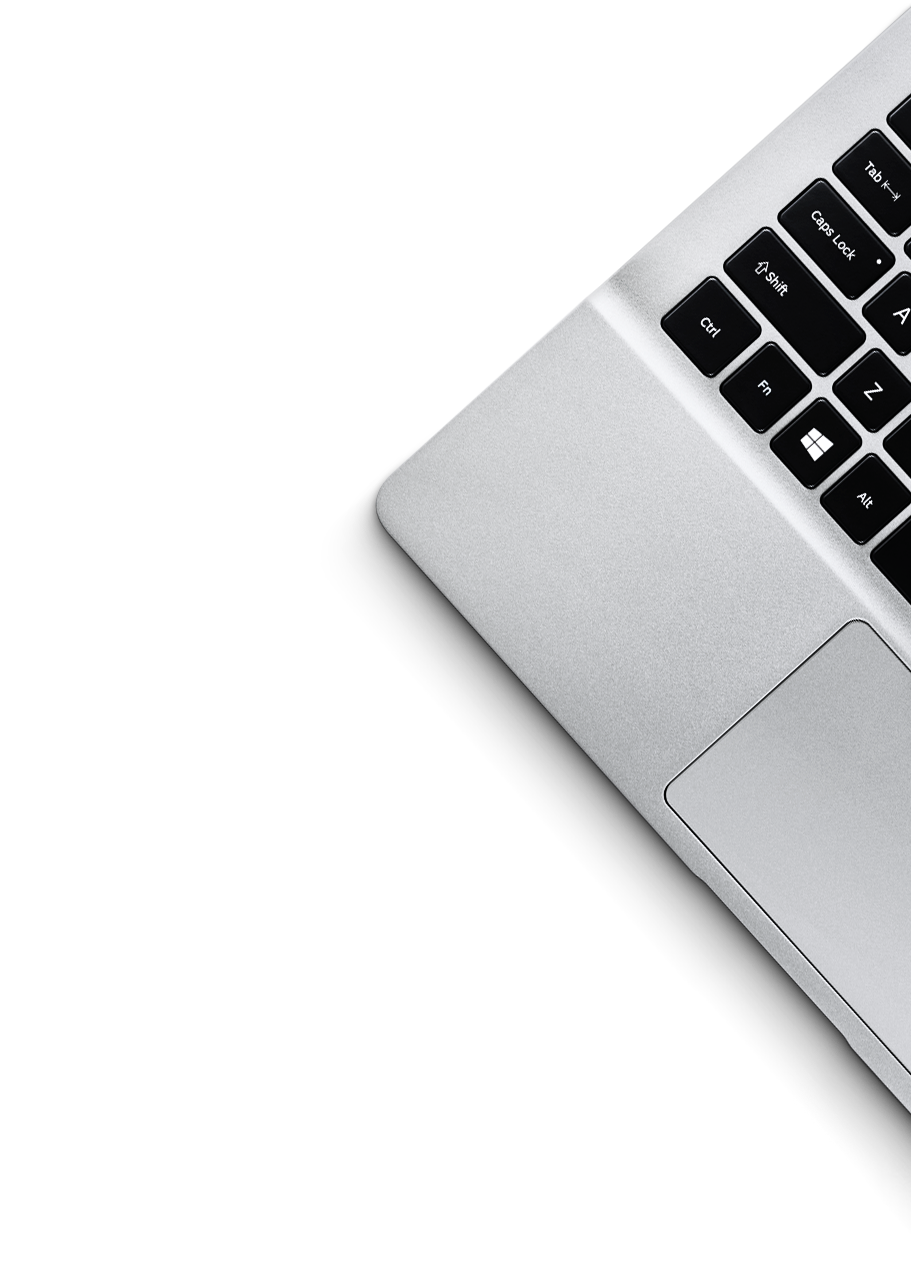 USB Type C
Le Galaxy A5 2017 bénéfice désormais d'une connectique USB Type C. Cette nouvelle norme universelle vous permet d'effectuer des transferts de données plus rapides, et de ne plus vous soucier du sens dans lequel vous insérez le câble. A l'envers ou à l'endroit, c'est pareil !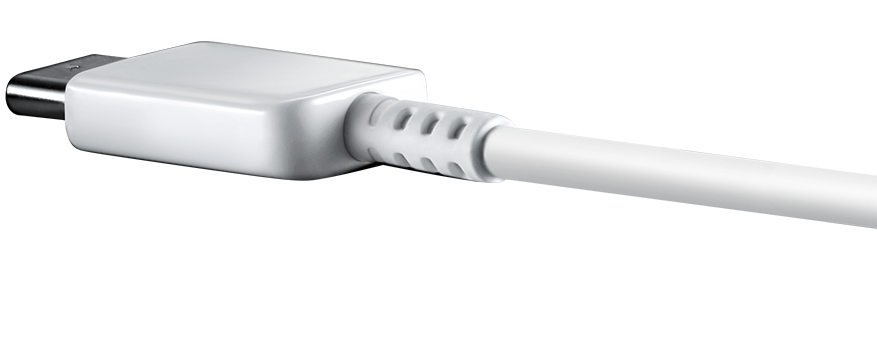 Des accessoires pensés pour vous
Découvrez la gamme d'accessoires dédiée au Galaxy A5 2017. Cette gamme alliant protection et élégance va vite devenir indispensable à vos yeux.
*Image d'écran simulé. Accessoires vendus séparément.
EN SAVOIR PLUS
5.2" (132.2mm)

Taille

16.0 MP

Résolution

159

Poids (g)

3000

Batterie (mAh)

Jusqu'à 53

Autonomie en lecture audio (heures)

1.9GHz

Cadence
Pour toute commande passée avant 14h, bénéficiez de notre service d'urgences !

Notre équipe "diagnostic" vous prescrira le remède approprié.

Toutes nos opérations à cœur ouvert sont garanties pendant trois mois.

Nous avons prêté serment : Toutes nos interventions s'appuient sur une charte qualité très stricte.

Secret professionnel oblige, nous offrons une vraie protection sociale à vos réglements.